Here at Serendipity Life Coaching we use various techniques including NLP (Neuro-Linguistic Programming), psychodynamic theory, futurescaping and accountability to help you reach your goals.
If you are looking to:
Feel more confident and succeed at work
Improve your relationships
Balance your home and work life
Need help addressing a situation at work
Start a new career or business
Work out what's blocking you from moving forward
Get rid of that imposter symdrome and feel good enough
Face your fears and create the life you want
Then this is the service for you
If you are new to the service, you need to start with the initial assessment package, which is an hour and a half session. During this session we develop your individual coaching plan and take you through your first coaching session.
Coaching sessions will help you to develop your understanding and insight, and develop your skills and resources to empower you to create the change you want to see in your world.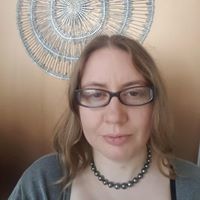 Hi, I'm Charlotte your coach,
I have an MA in contemporary therapeutic counselling with CPD in trauma and working with self harm, I am a meditation and yoga teacher, and Reiki master.
I started Serendipity Life Coaching for clients who don't need therapy, but who still want to create change in their lives. People like you who would like some support with setting goals, working through blocks and overcoming your fears whether at home or at work.
I'm looking forward to working with you.
Thanks for submitting your information! Please continue with the checkout process.
Frequently Asked Questions
Can I get a refund if I'm unhappy with my purchase?
If you are unsatisfied with your coaching, reach out to us to see if we can resolve the problem.
If you are still unhappy we can refund the cost of all unused sessions.
As stated in Teachable's Terms of Use, Coaching IS NOT covered by Teachable's 30-day student refund policy.
How do I schedule my appointment?
Upon purchasing coaching, you'll receive further instructions on how to book a time for your appointment.
Can I purchase coaching more than once?
Absolutely! If you find yourself iwanting extra coaching sessions, simply purchase the extra coaching session.These are one-off sessions you can add-on once you have completed your initial block of four.